Name: Steven Zhu / Anne Shen
Tel: +86-572-2115121
Mobile: +86-13757086464
E-mail: info@dproller.com;anneshen@dproller.com
Add: Huzhou Multimedia Industrial Park, No. 999, Wuxing Avenue, Balidian Town, Wuxing District, Huzhou, Zhejiang, China
Skype: stevenzhu1983;anneshendproller
MSN: zhuli2106312@hotmail.com
QQ: 158867514;17681691131





Product name : O-belt Roller(DP2230/2240)

Item : 2014713164223
Details:
O-belt Conveyor Roller—DP2230/2240


1.Simple structure, groove position customized
2.Quiet operation, Standard anti-static design
3.Could apply in high speed for light & middle duty


Description:

1. Compared with chain drive, belt drive has the advantage of high speed and low noise, "O-belt" is the most popular way of belt drive.
2. Roller driven by the fliction of the "O-belt" in the groove of roller. To avoid the damage of the static to the goods (e. G. CMOS chip in electronic industry), anti-static design has alreay been the standard configuration of this product.
3. Except standard type, the position and nubmer of grooves could be cusotmized (not suggest 4 or more grooves on one roller.
4. The load capacity of roller depends on the driving power of "O-belt" and the transmission structure(line shaft drive is higher than hook-UPS), reference data is normally less than 300N.
5. Precision ball bearing polymer bearing housing, end cap form the bearing unit which is very important, it is not only for good looking but also further more for the smooth and quiet running.
6. The end cap of roller resists dust and water splash well in operation environment.
7. Suitable in high speed conveying. Speed could vary according to diameter and length of roller, Max. Speed up to 120m/min.
8. Temperature range: 0 to +40℃

DP2230-A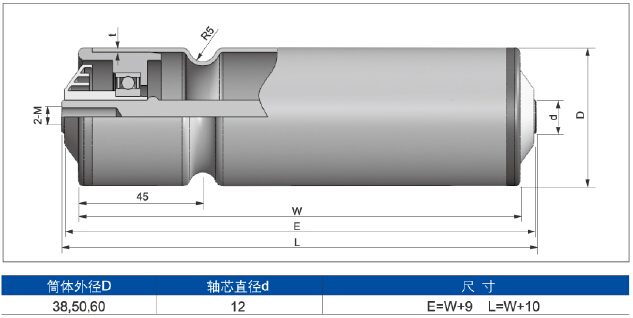 DP2230-B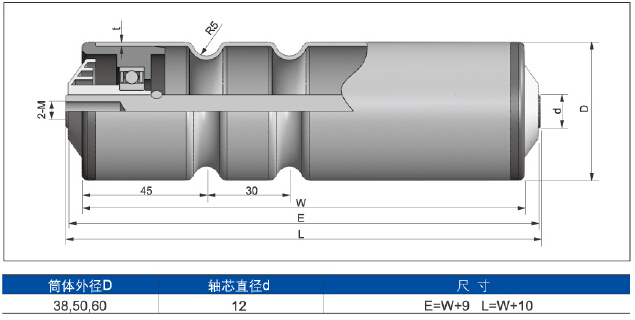 DP2240-A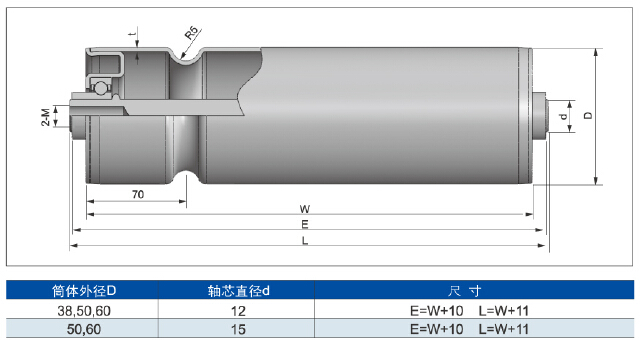 DP2240-B