Name: Steven Zhu / Anne Shen
Tel: +86-572-2115121
Mobile: +86-13757086464
E-mail: info@dproller.com;anneshen@dproller.com
Add: Huzhou Multimedia Industrial Park, No. 999, Wuxing Avenue, Balidian Town, Wuxing District, Huzhou, Zhejiang, China
Skype: stevenzhu1983;anneshendproller
MSN: zhuli2106312@hotmail.com
QQ: 158867514;17681691131





Product name : Steel Sprocket Roller(DP2311/2321)

Item : 201471315431
Details:
Steel Sprocket Roller—DP2311/2321


1.Circle welding of sprocket and tube, steel bearing housing
2.High intensity, larger transmit torque, and higher load capacity
3.Could apply in the condition of -10~80℃

1. Steel sproket welded with tube, make it capable to transmit higher torque, and meet with the request of transportation of heavy duty good.
2. The covering on the outside of the sproket, well dust proof and water splash proof in operation environment.
3. The bearing in the end of the sproket is dismountable, not only increase load capacity, but also helpful for maintenance.
4. The precision ball bearing is fixed by impact in the steel bearing house, tight and durable.
5. Tight steel bearing housing could bear more heavier duty polymer bearing unit.
6. Compared with roller with polymer bearing unit, its noise is a little bit louder.
7. Temperature range: -10 to +80℃
Remark:
1. Tube: Welded pipe(Q235), Stainless steel(SUS201,202,304,316L)
2. Shaft: Cold drawn steel(C45), Stainless steel
3. Sprocket: Nylon 66 (08B11Z or 08B14Z)
4. Thickness(t): 1.5 or 2.0mm
5. surface treatment: Zinc-plate, Chrome-plate,rubber lagging,PU lagging
6. Bearing: ZZ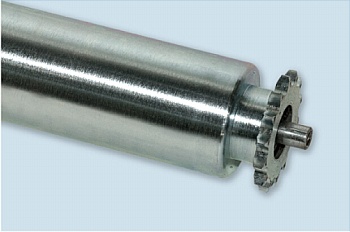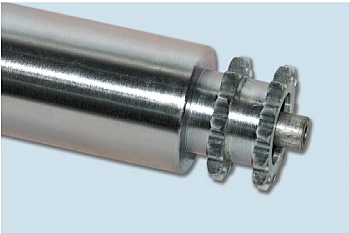 DP2311

DP2321