Name: Steven Zhu / Anne Shen
Tel: +86-572-2115121
Mobile: +86-13757086464
E-mail: info@dproller.com;anneshen@dproller.com
Add: Huzhou Multimedia Industrial Park, No. 999, Wuxing Avenue, Balidian Town, Wuxing District, Huzhou, Zhejiang, China
Skype: stevenzhu1983;anneshendproller
MSN: zhuli2106312@hotmail.com
QQ: 158867514;17681691131





Product name : Polymer Sprocket Accumulating Roller(DP3213/3214)

Item : 2014713192028
Details:
Polymer Sprocket Accumulating Roller—DP3213/3214

1. Polymer sprocket and accumulating sleeve
2. Abrasion resistant and self-lubricating
3. Low noise, could switch easily with DP2201/2211


Description

1. Typical telescope-feed accumulation, the accumulation power is decided by the load and automatically adjustable in some scale.
2. Accumulation cover is made of polyamide, which is self-lubrecating and abrasion resisting.
3.The size is the same as DP2201/2211, both series could be of combination, and functions could be easily switched (by the exchange of driving rings).
4.Adopting sprocket made of polyamide (popularly named Plastic Sprocket) as the driving element, the running noise is greatly lowed down compared with steel sprocket.
5.The covering on the outside of the sprocket, well dust proof and water splash proof in operation environment.
6.Precision ball bearing polymer bearing housing ,end cap form bearing unit which is very important, it is not only for good looking but further more for smooth and quiet running.
7.The end cap of roller resists dust and water splash well in operation environment.
8.Temperature range:0 to +40℃


DP3213-A(08B11Z)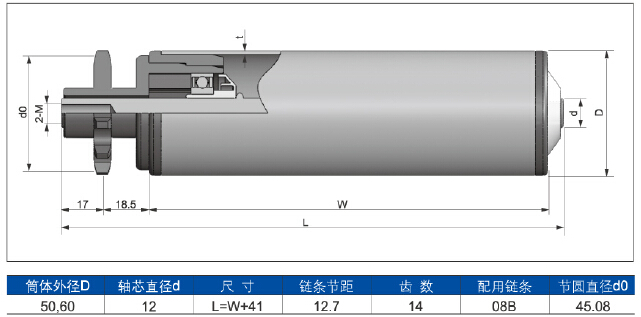 DP3213-B(08B14Z)


DP3214-A(08B11Z)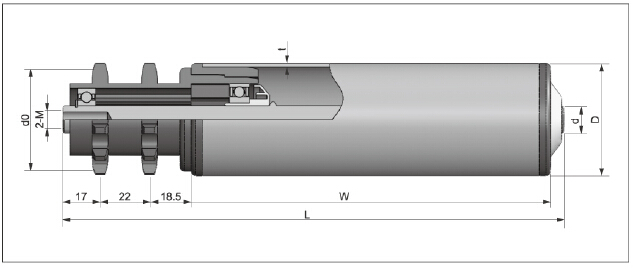 DP3214-B(08B14Z)