Name: Steven Zhu / Anne Shen
Tel: +86-572-2115121
Mobile: +86-13757086464
E-mail: info@dproller.com;anneshen@dproller.com
Add: Huzhou Multimedia Industrial Park, No. 999, Wuxing Avenue, Balidian Town, Wuxing District, Huzhou, Zhejiang, China
Skype: stevenzhu1983;anneshendproller
MSN: zhuli2106312@hotmail.com
QQ: 158867514;17681691131





Product name : Polymer Sprocket Roller(DP2201/DP2211)

Item : 201462621469
Details:
Polymer Sprocket Roller—DP2201/DP2211

1.Polymer sprocket design, lighter and quieter
2.Self-lubricating with steel chain,completely free of maintenance
3.Suitable for light,middle duty conveyor

Description :

1. The disadvantage of the steel sproket drive is more noise. But DP2201/DP2211 series adopt sprocket made of polyamide (popularly named polymer sprocket) as the driving element, the running noise has been greatly lowed down.
2. Precision ball bearing polymer bearing housing, end cap form the bearing unit which is very important, it is not only for good looking but also further more for the smooth and quiet running.
3. The end cap of roller resists dust and water splash well in uperation enviroment.
4. The design of bearing unit make it able to operate in some special environment.
5. Temperature range: 0~+40℃

DP2201-A(08B11Z)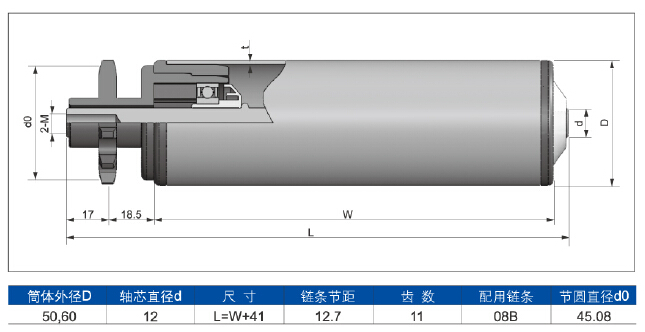 DP2201-B(08B14Z)



DP2211-A(08B11Z)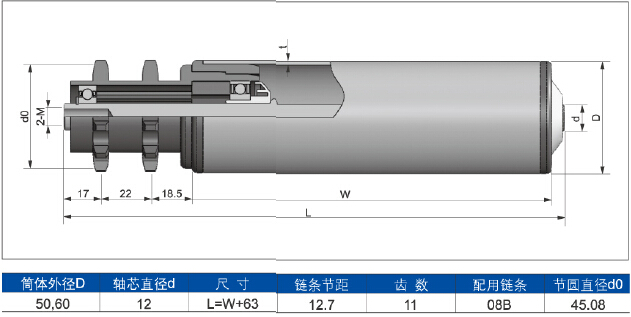 DP2211-B(08B14Z)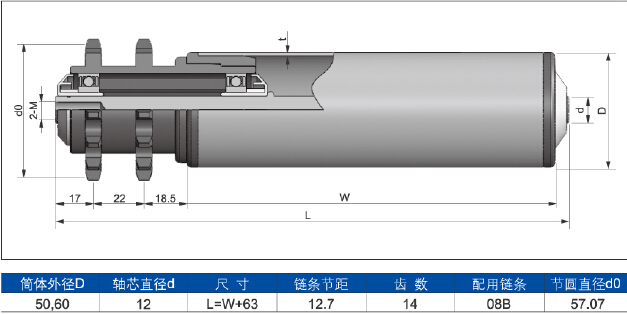 Remark:
1. Tube: Welded pipe(Q235), Stainless steel(SUS201,202,304,316L)
2. Shaft: Cold drawn steel(C45), Stainless steel
3. Sprocket: Polymer(08B11Z or 08B14Z)
4. Thickness(t): 1.5 or 2.0mm
5. surface treatment: Zinc-plate, Chrome-plate,rubber lagging,PU lagging
6. Bearing: ZZ