Name: Steven Zhu / Anne Shen
Tel: +86-572-2115121
Mobile: +86-13757086464
E-mail: info@dproller.com;anneshen@dproller.com
Add: Huzhou Multimedia Industrial Park, No. 999, Wuxing Avenue, Balidian Town, Wuxing District, Huzhou, Zhejiang, China
Skype: stevenzhu1983;anneshendproller
MSN: zhuli2106312@hotmail.com
QQ: 158867514;17681691131





Product name : O-belt Tapered Sleeve Roller(DP2530/2540)

Item : 2014716192450
Details:
O-belt Tapered Sleeve Roller—DP2530/2540

1.Light weight, easy start-up
2.Quiet running, shockproof and well abrasion resistant
3.O-belt drive, grooves position customized

1. Based on the DP2230/2240, covered with polypropylene (PP) tapered sleeve, abrasion resistance, low noise, shockproof, not influenced by change of temperature and climate.
2. Light weight, easy start-up.
3. Except standard type, the position and nubmer of grooves could be cusotmized.
4. The load capacity of roller depend on the driving power of "O-belt" and the transmission structure (line shaft drive is higher than hook-UPS). Reference data is normally 300N.
5. Precision ball bearing polymer bearing housing, end cap form the bearing unit which is very important, it is not only for good looking but also further more for the smooth and quiet running.
6. The end cap of roller resists dust and water splash well in operation environment.
7. Operation temperature: 0 to +40℃

DP2530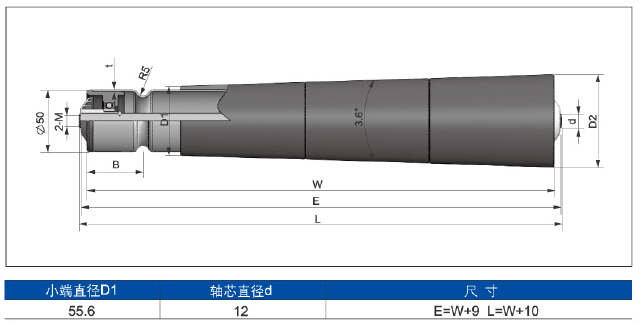 DP2540